April 03, 2007 Dorogi Istin
Well,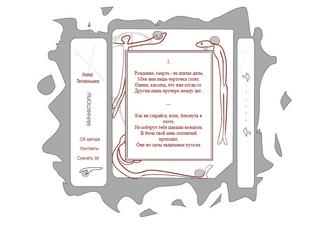 Just to clarify, i am not going to spend whole week alone. Looks like I am heading to Franfurt tomorrow morning. Not that i planned or packed. In general, i am doing more preparation on this account, but this time i am in so-called petrified state. Or should better call it being lazy?
Oh well, one thing for sure, my notebook and consequently my work comes with me. That is all i need not to feel guilty to go.
The picture enclosed is a website that i need to settle down with a domain and a hosting service. Yet my internet connection is rather annoying than useful in the research of this kind.
Posted by adighastory at 5:42 PM EDT
Updated: Monday, 28 April 2008 5:48 PM EDT